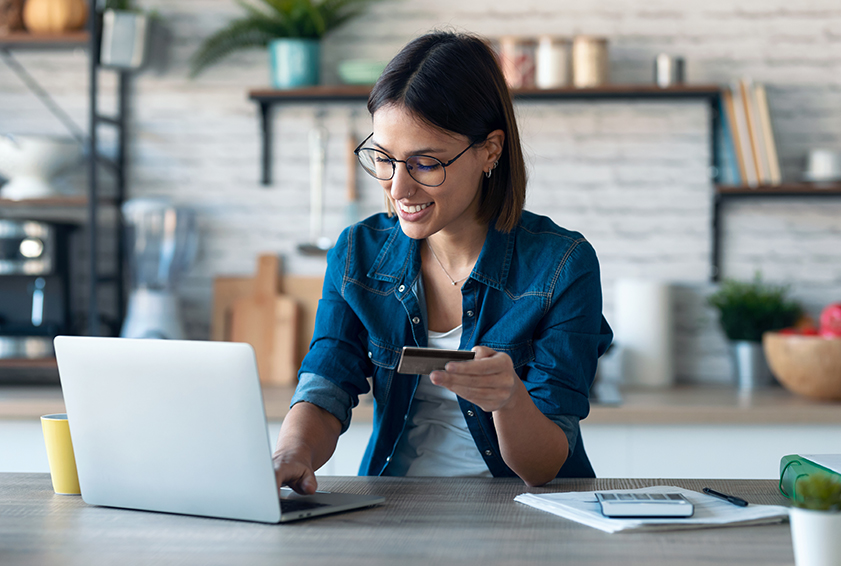 With It'sMe247 online banking you can stay connected with your credit union accounts around the clock. You can:
Check Balances
Transfer Money
Review Account History
Review Copies of Cleared Checks
Open Additional Accounts
And so much more
If you are subscribed to eNotices, you will receive electronic versions of the notices that the credit union sends you (Maturing Certificate of deposits, Non-sufficient fund situations, overdraft protection transfers, late payments etc.). The eNotices will look exactly like the printed notice and you will only be able to view it in the secure Message Center within It's Me 247 Online Banking. The setup for eNotices allows you to request that an email notification be sent alerting you to the fact that the eNotice has been sent. If you request that an email be sent, your email address must be valid. Otherwise a paper notice will be sent.
It'sMe247 Mobile Text Banking allows you to get real time balances on your accounts any time for FREE (message and data rates may apply). You can also select to have their e-Alerts, such as balance alerts, sent to you mobile devices in the form of a text message, giving you timely feedback when your available funds drop below a desired level.
Enroll in Text Banking by clicking on the "Go Mobile" button on the It'sMe247 toolbar.
Then select Text Banking Home to access the enrollment screens.
After enrollment, text commands to IM247 (46247).
With Text Banking you can...
Send a text message and receive text message replies regarding your balances
Enroll in E-alerts and receive notices regarding your account balances, ACH deposits and withdrawals, or when a payment is due
Preferred Credit Union makes it possible for you to have direct access to your credit union account with just one phone call. CU*Talk allows you to review account balances, verify date and amounts of your transactions, including deposits, withdrawals, transfers and payments, verify cleared checkings, transfer funds, make loan payments and more. Call 1-800-328-4131 for more details. Download CU*Talk Brochure here.