One login for access to Online Banking and Mobile Check Deposit
Improved Biometrics: log in using your voice, fingerprint, facial scan, 4-Digit PIN or the traditional Username and Security Questions.
Near real-time deposits with Mobile Check Deposit with most deposits (see FAQ for details)
Integrated Card Controls
Access to account statements
And so much more!
Android download the Preferred Mobile App from the Play Store
Apple download the Preferred Mobile App from the App Store
Mobile Check Deposit  Enrollment is easy with the tap of a button!  Learn More!
deposit checks anytime, anywhere!
Mobile Check Deposit features a single sign in with IT's Me 247 Online Banking, one password accesses both programs.  Most deposits will be accessible within minutes, review the FAQ for details on how to speed up processing time.
How to use the Mobile Check Deposit Program
Open the Preferred Mobile App
Tap on 'Move Money' in the lower toolbar
Tap 'Deposit Check'
Log in to Online Banking and follow the prompts
Enrollment process can take up to one business day
How Do I Enroll in Mobile Deposit? On the bottom menu bar of the mobile app, click the "Move Money" icon and select "Deposit Check." From here, you'll be prompted to sign into your online account where you may select "register."  The registration process can take up to one business day.  You can click on the "Deposit Check" button at any time to check your registration status.
Will I Need A Different Username and Password for Mobile Deposit? No! Your online banking credentials will log you into both online banking and mobile deposit.
Is There A Fee to Use Preferred' s Mobile Deposit?  Mobile Check Deposit is FREE to all eligible Preferred members.
Can Any Member Enroll in Mobile Deposit? Mobile Deposit is open to all members in good standing with the credit union, however all deposits are subject to review prior to funds becoming available for use.
How Should I Endorse My Check?  To avoid delays in processing, please make sure to include all payee signatures, and the words "PCU Mobile Deposit" on the back of the check.
Do I Need to Keep My Check After Submitting It Using Mobile Deposit? Yes. It's a good idea to hold onto all checks you deposit until you can confirm the funds are in your account. Once confirmed, be sure to safely destroy them.
How Long Does It Take for A Check to Post Using Mobile Deposit? Typically mobile deposits will post within minutes of a successful deposit, however it's important to note that all deposits are subject to review and funds may not be available for immediate withdrawal.
What can delay access to my Mobile Check Deposit funds?  All checks are subject to review.  While the majority of deposits are available within minutes, there are several reasons why checks could be delayed pending staff review.  Reasons include accounts that are new to the Mobile Check Deposit program, missing endorsements, number of checks presented in a given period and dollar amount of the check.  All checks are reviewed within one business day.
What Accounts Can I Deposit To? Members can make deposits to their savings and checking accounts, no loan accounts at this time.
Are There Different "Check Hold" Rules for Mobile Deposit? No, the same hold rules apply as if someone was depositing at the teller line.
Where Can I Find A History of My Mobile Deposits? After logging in, you can select "View Mobile Check Deposit History." This will provide you with the last 30 days of mobile deposit transactions and their current status.
Will I Be Notified If My Item Is Rejected? If a deposit has been rejected for any reason, an email will be sent to the email address on file for the account.
What Devices Are Currently Supported? If you can use Preferred' s Mobile App and have been approved for this service, you will be able to use the Mobile Deposit.
Mobile Check Deposit Disclosure
1. Eligible items: You agree to scan and deposit only checks as that term is defined in Federal Reserve Regulation CC ("Reg CC"). You agree that the image of the check transmitted to Preferred Credit Union shall be deemed an "item" within the meaning of Article 4 of the Uniform Commercial Code. You agree that you will not use the RDC Services to scan and deposit any checks or other items as shown below:
Checks or items payable to any person or entity other than you.
Checks or items drawn or otherwise issued by you or any other person on any of your accounts or any account on which you are an authorized signer or joint account holder.
Checks or items containing obvious alteration to any of the fields on the front of the check or item, or which you know or suspect, or should know or suspect, are fraudulent or otherwise not authorized by the owner of the account on which the check or item is drawn.
Checks or items previously converted to a substitute check, as defined in Reg CC.
Checks or items drawn on a financial institution located outside the United States.
Checks or items that are remotely created checks, as defined in Reg CC.
Checks or items not payable in United States currency.
Checks or items dated more than 6 months prior to the date of deposit.
Checks or items prohibited by Preferred Credit Union's current procedures relating to the Services or which are otherwise not acceptable under the terms of your credit union account.
We may, at our sole discretion, refuse to accept any deposit made through RDC services.
2. Image Quality: The image of an item transmitted to Preferred Credit Union using the RDC Services must be legible. The image quality of the items must comply with the requirements established from time to time by ANSI, the Board of Governors of the Federal Reserve Board, NCUA or any other regulatory agency, clearing house or association as applicable.
3. Endorsements and Procedures: You agree to restrictively endorse any item transmitted through the RDC Services as "PCU Mobile Deposit" or as otherwise instructed by Preferred Credit Union. You agree to follow all other procedures and instructions for use of the RDC Services as Preferred Credit Union may establish from time to time.
4. Receipt of Items: We reserve the right to reject any item transmitted through the RDC Services, at our discretion, without liability to you. We are not responsible for items we do not receive or for images that are dropped during transmission. An image of an item shall be deemed received when you receive a confirmation from Preferred Credit Union that we have received the image. Receipt of such confirmation does not mean that the transmission was error free or complete.
5. Availability of Funds: You agree that items transmitted using the RDC Services are not subject to the funds availability requirements of Federal Reserve Board Regulation CC. Preferred Credit Union may hold the funds for up to seven business days from the date of deposit. In some instances, funds may be available sooner than seven business days based on such factors as credit worthiness, the length and extent of your relationship with Preferred Credit Union and its affiliates, transaction and experience history, and such other factors as Preferred Credit Union, in its sole discretion, deems relevant. Generally, if the funds from your deposit will be available later than the time shown above, Preferred Credit Union will mail or deliver the notice as soon as practicable, but no later than the first business day following the day the facts become known to the depositary institution, or the deposit is made, whichever is later.
6. Disposal of Transmitted Items: Upon your receipt of a confirmation from Preferred Credit Union that we have received the image of an item, you agree to prominently mark the item as "Electronically Presented" or "VOID", maintain the check in a secure location, and then to securely dispose of the item after 60 days to ensure that it is not represented for payment. And you agree never to represent the item. You will promptly provide any retained item, or a sufficient copy of the front and back of the item, to Preferred Credit Union as requested to aid in the clearing and collection process, to resolve claims by third parties with respect to any item, or for Preferred Credit Union's audit purposes.
7. Deposit Limits: We reserve the right to impose limits on the amount(s) and/or number of deposits that you transmit using the RDC Services and to modify such limits from time to time.
8. Hardware and Software: To use the RDC Services, you must obtain and maintain, at your expense, compatible hardware and software as specified by your Preferred credit union from time to time. See PreferredCU.org for current hardware and software specifications. Preferred Credit Union is not responsible for any third-party software you may need to use the RDC Services. Any such software is accepted by you as is and is subject to the terms and conditions of the software agreement you enter directly with the third-party software provider at time of download and installation.
9. Errors: You agree to notify Preferred Credit Union of any suspected errors regarding items deposited through the RDC Services right away, and in no event later than 60 days after the applicable Preferred Credit Union account statement is sent. Unless you notify Preferred Credit Union within 60 days, such statement regarding all deposits made through the RDC Services shall be deemed correct, and you are prohibited from bringing a claim against Preferred Credit Union for such alleged error.
10. Presentment: The manner-in-which the items are cleared, presented for payment, and collected shall be at Preferred Credit Union's sole discretion subject to the Depository Agreement and Disclosures governing your account.
11. Unpaid Checks: Should a check be returned unpaid for any reason for which we have credited your Preferred account, you agree and authorize us to debit the amount of such check and any applicable fees from any of your Preferred accounts.
12. Termination: You will only transmit original acceptable items for deposit and will handle original items in accordance with applicable laws, rules and regulations. It is permissible grounds for termination of your electronic banking services if at any time the RDC Services is deemed as being mis-used and/or for fraudulent intent.
Manage your Preferred Credit Union cards on the go! This FREE service allows you to turn your cards on and off, report cards as lost or stolen, view recent transactions and set up activity alerts. To manage your cards, download the Preferred Mobile App, click on 'Manage My Cards' on the home screen, or click 'More' on the bottom toolbar and then 'Manage My Cards'.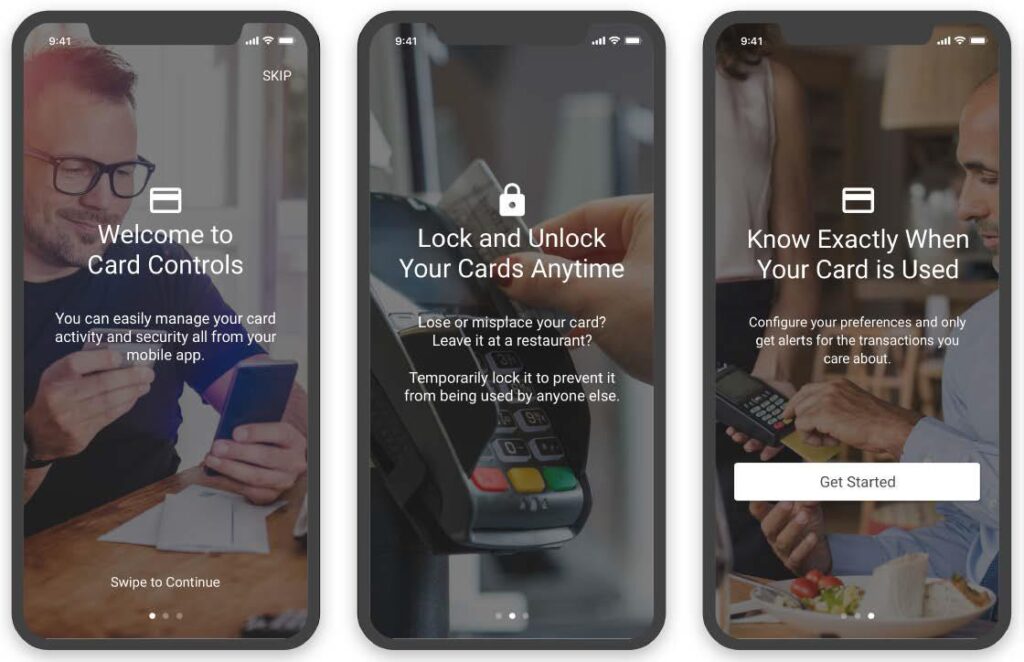 Apple Pay, Google Pay, and Samsung Pay offer an easy and secure way to pay with your Preferred Credit Union Credit and Debit cards. Enjoy the convenience of just waving your mobile device over a merchant's payment terminal at checkout.
Once you have added your PCU card(s) to Apple Pay, Google Pay, or Samsung Pay, you will be directed to contact the credit union to activate your pay token and complete the process. You can reach our Cards Department directly at 1-800-328-4131 Ext. 766.

Go to Wallet on your eligible iPhone, iPad, or MacBook. Tap to add a card(s) and follow the steps and prompts on your screen.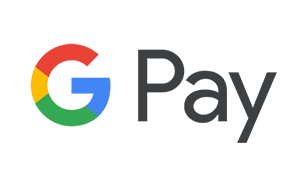 Look for the pre-installed Google Pay app on your compatible Android device. Tap to add a card(s) and follow the steps and prompts on your screen.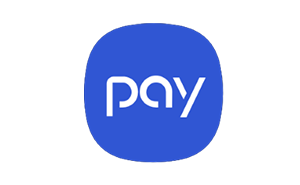 Look for the pre-installed Samsung Pay app on your compatible Galaxy device. Tap to add a card(s) and follow the steps and prompts on your screen.
Biometric Authentication Options
Want an easier way to log into our Mobile App? Biometric Authentication allows you to log in to the Preferred Mobile App using your voice, fingerprint, facial scan, or a PIN.
Username & Security Questions
To set up Biometric Authentications, open the Preferred Mobile App, click on the 'Accounts' or 'Locked' icon on the menu bar and follow the on-screen prompts. You must know your Username and Security Questions to enroll.