You trust your credit union to bring your products and services that will save you time and money.  That's why we've partnered with TruStage Auto & Home Insurance Program through Liberty Mutual Insurance.  This program provides discounted rates for credit union members, online services and 24/7 claims service.
With Michigan Insurance reform going into place this year, contact Michelle to make sure you are properly protected.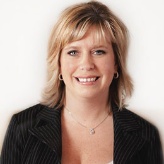 TruStage® Auto & Home Insurance Program is made available through TruStage Insurance Agency, LLC and issued by leading insurance companies, including Liberty Mutual Insurance Company and affiliates, 175 Berkeley Street, Boston, MA. To the extent permitted by law, applicants are individually underwritten; not all applicants may qualify. Discounts are not available in all states and discounts vary by state. A consumer report from a consumer reporting agency and/or motor vehicle report will be obtained on all drivers listed on your policy where state laws and regulations allow. Please consult your policy for specific coverage and limitations. The insurance offered is not a deposit, and is not federally insured, sold or guaranteed by your credit union. AHL-1457161.1


Want better insurance? Preferred Credit Union has partnered with Members Home and Auto to offer our members more options when it comes to selecting the insurance that best fits your needs. Join your fellow credit union members who have saved time and money without sacrificing insurance coverage or service.
Members Home and Auto partners with multiple insurance carriers to provide customized, cost-effective coverage solutions for all of your insurance needs.
To request your FREE, no-obligation proposal today, call 877-898-4102 or click here for more info.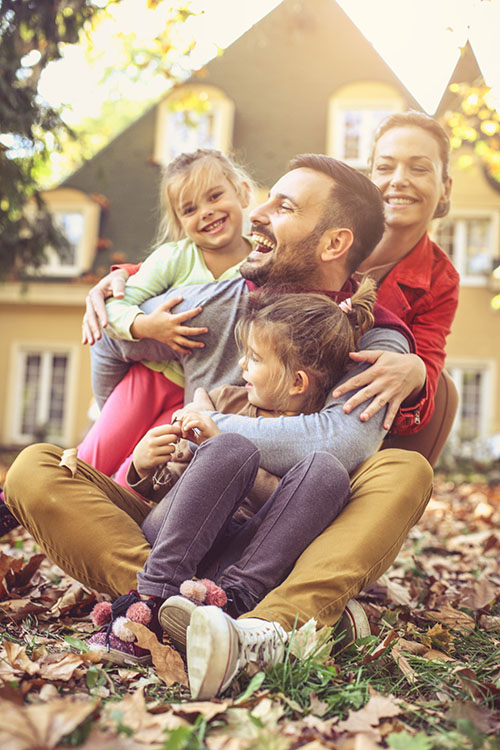 Accidental Death & Dismemberment Insurance Program
Accidents Happen. Most of us know not to drive while distracted. We know to remove trip hazards. However, the truth is, that even when we take precautions, the unexpected can happen.
Preferred Credit Union offers eligible members Accidental Death Insurance Programs with your needs in mind. Accidental Death & Dismemberment Insurance can help protect your family's financial future after a life-changing accident.
Easy to Enroll
No Health Questions
Guaranteed Acceptance for Eligible Members
Family Coverage also available
Basic Accidental Death Coverage
As a Credit Union member at a participating Credit Union, ages 18 to 74, you are eligible for up to $2,000 of Accidental Death Insurance provided at no cost to you! This coverage is fully paid for by your Credit Union! This plan offers 24-hour protection against a covered accident anywhere in the world, on or off the job, on business, on vacation or at home.
All eligible Credit Union members who enroll for coverage will be accepted – regardless of health or occupation. No physical examination is necessary and no health questions to answer; you are guaranteed to receive this coverage.
Additional Coverage For You and Your Family
Additional Coverage For You and Your Family
As part of our commitment toward member benefits, we are extending to you an opportunity to add to your financial protection at competitive group rates!
No physical examination is necessary, and there are no health questions to answer. As an eligible member, your acceptance is guaranteed!
Underwritten by Minnesota Life Insurance Company
Underwritten by Minnesota Life Insurance Company
Underwritten by Minnesota Life Insurance Company, 400 Robert Street North, St. Paul, Minnesota 55101-2098. For Minnesota Life's current ratings, please visit: www.minnesotalife.com/ratings. Minnesota Life Insurance Company is an affiliate of Securian Financial Group, Inc.
Preferred Credit Union has chosen Minnesota Life Insurance Company to underwrite this Accidental Death & Dismemberment Insurance Plan. Coverage is provided under policy form series 05-50274T, 05-50277, 05-50285, 05-50355 and any state variation thereof. Preferred Credit Union and its licensed affiliates are compensated as agents of Minnesota Life Insurance Company for arranging this program for members of Preferred Credit Union.
Insurance Coverage Verification
In an effort to better serve our members, we have implemented a program to track the insurance status of all collateral and mortgage loans. You may have received a letter in the mail or a recorded phone message from us requesting that you provide a copy of the insurance policy associated with the loan number and collateral securing your loan. If you do not have your policy readily available, please contact your insurance company to have a copy mailed to the following address as soon as possible.
What is Acceptable Proof of Coverage?
The Insurance Policy Declaration Page is needed showing the following:
Name and Address of the Insured
Loss Payable Clause naming PCU as loss payee and lienholder
Full Collateral Description, including the Vehicle Identification Number (VIN)
Comprehensive and Collision coverage, with a maximum deductible of $1,000
Effective date of coverage and expiration date
For your convenience, you may provide your policy information or check your insurance status by visiting imcovered.com/preferredcu.  Our fax number is 888-822-6478. If we can be of any assistance regarding this matter, please contact our Insurance Department at 866-612-7747.